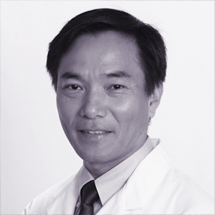 United States of America - West (incl. California, Utah, Colorado, Nevada)
Further Information
Professor Ronald K Hsu MBBCh, FRCP(Edin), FRCP(Lon), FACG, AGAF, FASGE, FACP, FHKCP, FHKAM
I have resided in Davis, California, the home town of the University of California Davis since my Gastroenterology Fellowship training at the UC Davis Medical Center. I served as the Director of Endoscopy for the Advanced Therapeutic Endoscopy GI Fellowship Training Program, UC Davis Medical Center. I am currently appointed Clinical Professor of Medicine, University of California Davis School of Medicine.
I have special clinical interests in Inflammatory Bowel Disease, Faecal Microbiota Transplantation, Colorectal Cancer Prevention, and Endoscopic Eradication Therapy for Barrett's dysplasia.
I am the current ACG Governor of Northern California (American College of Gastroenterology). I also serve at the Patient Care Committee and Educational Affairs Committee at ACG. I am the Co-Chair of the California Medical Advisory Committee of the Crohn's and Colitis Foundation in Northern California. I directed multiple CME symposiums and endoscopy workshops for health care providers. I have received multiple recognitions including ACG SCOPY Awards, ASGE Achievement in Endoscopy Education, TOP Doctors in California, Patients' Choice Award.
As a graduate of the University Wales College of Medicine, I am honoured and delighted to serve as the regional adviser for the College in the USA (West). I am excited to have this opportunity to promote the mission of the Royal College of Physicians to our American colleagues and foster collaborations in delivering advances in medicine and excellence in clinical practice globally.