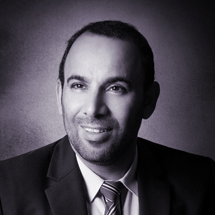 Middle East and North Africa
Further Information
Professor Issa Al Salmi
Primary Position: Senior Consultant, Head of Renal Services in Oman
Place of work: MOH, The Royal Hospital
First of all, I would like to thank all our colleagues for allowing us as overseas RCPE fellows, to be an integrated component of the college activities and responsibilities.

I have over twenty years of experience in Education across various countries worldwide. I do regularly provide education for undergraduate and postgraduates, both locally and internationally. Also, I have run courses in education and assessment for students, post-graduate, and paramedics groups. This will support the motto of the Royal College of Physicians of Edinburgh's commitment to delivering lifelong learning for its Members and Fellows throughout the globe.

I have enthusiasm and passion for medical education. As part of my role at Oman Medical Specialty Board (OMSB), the University (SQU), and Oman Medical College (National University), I provide curriculum, assessment, and examination, and manage the quality of curricula for undergraduate and postgraduate Candidates.

Also, I am responsible for Nephrology and Internal Medicine academic conferences, and continuous Professional Development accredited programs through OMSB.
I have a long period of service in clinical education and research over more than twenty years that would be suitable to support the Director of Education in directing the advancement of education to all our RCPE members and fellows. I have the interest and knowledge to improve access and modernize the educational experience among all members across the globe.