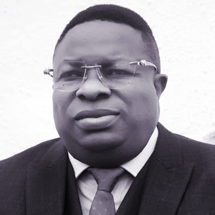 Professor Victor Lasebikan
Further Information
Prof.  Victor Lasebikan PhD, MD (Psych), FMCPsych, FWACP, FRCP (Edin)
          
Professor of Psychiatry & Addiction Medicine
Department of Psychiatry
College of Medicine
University of Ibadan
Honorary Consultant Psychiatrist
University College Hospital
Ibadan

Prof Victor Lasebikan is a Professor of Psychiatry and Addiction Medicine. He obtained the academic degrees of B.Sc. Health Sciences, MB CHB from the University of Ife (Nigeria), MS, M.Sc. in Addiction Medicine from the Virginia Commonwealth, Richmond, United States, Institute of Psychiatry, Kings College London, and University of Adelaide Australia.
He also obtained MPH and Ph.D. (Public Health/Community Medicine) at the University of Ibadan, Nigeria and MD (Psychiatry) from the National Postgraduate Medical College of Nigeria. He holds professional postgraduate certifications as Fellow in Psychiatry of the National Postgraduate Medical College of Nigeria; Fellow, West African Postgraduate Medical College; Fellow, Royal College of Physicians (Edinburgh). He also holds Psychosomatic Specialist Certificate of the International College of Psychosomatic Medicine.
Professor Victor Lasebikan is a leading African member of the International Society of Addiction Medicine (ISAM), International Society of Biological Research on Alcohol (ISBRA) and Society for Research on Nicotine and Tobacco. Professor Victor Lasebikan has also immensely contributed to science in the area of Consultation Liaison Psychiatry and recently published a 40-Chapter textbook of Consultation-Liaison Psychiatry termed "Textbook of Psychiatry in Medicine". He is also a leading Nigerian member of the International Psychooncology Society.
He has over 100 publications in peer-reviewed journals and is a reviewer of several journals such as the BMC journals, PLOS Medicine, American Journal of Public Health. He is also a review editor of Frontiers journals.