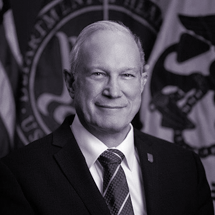 United States of America - North East USA
Further Information
Professor and Head of Dermatology, Rutgers New Jersey Medical School
Professor Robert A. Schwartz FRCP Edin is in his third decade as Professor and Head of Dermatology at the Rutgers New Jersey Medical School; serves on the Rutgers University Board of Trustees; and is the Chairman of the university-wide Academic Standards, Regulations and Admissions Committee. Professor Schwartz is a Member of the U.S. Presidential Advisory Council on HIV/AIDS. Professor Schwartz has previously been the Faculty President of the Rutgers New Jersey Medical School and a Visiting Professor at the Rutgers School of Public Affairs and Administration.
Professor Schwartz has had a longtime interest in HIV/AIDS. In 1981, he led one of the three groups that first described AIDS-associated Kaposi's sarcoma. He has written 65 publications on Kaposi's sarcoma, including a breakthrough therapy for Kaposi's sarcoma as well as original descriptions of Kaposi's sarcoma subtypes. An international authority on paraneoplastic syndromes and cutaneous oncology, Professor Schwartz first described florid cutaneous papillomatosis, also known as the Schwartz-Burgess syndrome, and has authored or coauthored a total of 5 books, 590 full articles, 325 book chapters and more than 300 abstracts and other publications.
Professor Schwartz's research has brought him numerous honors, including the title of Doctor of Science, honoris causa, at the Tbilisi Medical Academy in Georgia, and Honorary Professor at the China Medical University and at India's Sree Balaji Medical College. He has been elected as an honorary member of the national specialty societies of more than 20 different countries. Professor Schwartz serves, inter alia, on the International Advisory Board of the Bharath Institute of Higher Education and Research.
Professor Schwartz earned a bachelor's degree in Political Science at the University of California, Berkeley in 1969. He received a Master of Public Health at the University of California, Berkeley School of Public Health in 1970, and a Doctor of Medicine at the New York Medical College in 1974. He subsequently completed a dermatology residency at the University of Cincinnati College of Medicine and the Roswell Park Cancer Institute.