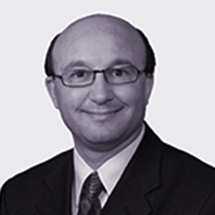 United States of America – Midwestern States
Further Information
Biographical information
Professor David Dingli, MD, PhD, FRCP Edin, FRCP, FRCPSG, FACP, CBiol, FSB
Professor of Medicine and Consultant, Division of Hematology, Department of Internal Medicine and Department of Molecular Medicine, Mayo Clinic, Rochester, Minnesota.
Adjunct Professor, Biomedical Informatics and Computational Biology Program, University of Minnesota Rochester.
David Dingli obtained his MD with distinction from the University of Malta in 1992. He trained in internal medicine in Malta and subsequently trained in haematology at the West Glasgow University Hospitals and the Mayo Clinic. He has a PhD in molecular biology and gene therapy. His clinical practice is devoted to patients with plasma cell proliferative disorders including multiple myeloma and amyloidosis and is an attending physician on the bone marrow transplant service at Mayo Clinic. His research focuses on the dynamics of tumor therapy with replication competent viruses using a combination of molecular imaging and computational/mathematical biology.