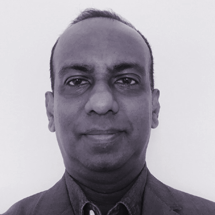 Professor Senaka Rajapakse
Further Information
Primary Position: Professor and Consultant Physician
Place of work: University of Colombo, Sri Lanka
Biographical Information:
MBBS(Colombo), MD(Colombo), MRCP(UK), FRCP Edin, FRCP London, FACP(USA), FCCP(Sri Lanka)    
Professor Rajapakse graduated from the University of Colombo, Sri Lanka in 1993, with First Class Honours, and was board certified as a consultant in general internal medicine in 2001. He joined the Department of Clinical Medicine, Faculty of Medicine, University of Colombo as lecturer in medicine in 1996, and was promoted to Merit Professor in 2009. He is an Honorary Consultant Physician to the University Medical Unit, National Hospital of Sri Lanka. He has held many posts in the University of Colombo, and is currently Deputy Director of the Postgraduate Institute of Medicine. He also worked for 2 years as substantive consultant in United Lincolnshire NHS Trust, UK, from 2010-2011.
He has been an examiner at the Sri Lankan MD Medicine examination and the MRCP PACES for many years. His main research interest is in tropical infectious diseases, and he has over 120 publications in peer-reviewed journals. He has received many research grants, and supervises several masters and doctoral research students. 
He has received numerous research awards, including the CVCD Excellence Award for the Most Outstanding Senior Researcher in Health Sciences in 2016, the highest national award for research in Sri Lanka.  Professor Rajapakse is working towards strengthening educational and training links between the College and institutions in Sri Lanka.