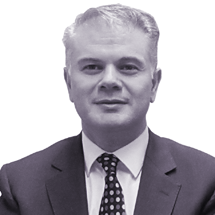 Professor Wanis H Ibrahim
Middle East and North Africa
Further Information
Primary Position: Senior Consultant Physician and Professor of Clinical Medicine
Place of work:  Hamad General Hospital, College of Medicine-Qatar University, and Weill-Cornell Medicine, Qatar
Prof. Wanis H Ibrahim was among the top graduates of Al-Arab Medical University, Benghazi-Libya, 1995.
He is an internist and pulmonologist and the Associate Program Director of the Internal Medicine Residency Program, Hamad Medical Corporation.
Prof. Ibrahim is a well-recognized clinical teacher, both locally and internationally. He is the director of several educational events including international clinical courses, life support courses, clinical exams, and other teaching activities.
He authored three medical books and over 90 research papers.
Prof. Ibrahim played a principal role in the establishment and development of "Internal Medicine Resident's Research Program" at Hamad Medical Corporation.
Prof. Ibrahim played important role in establishing the MRCP (UK) PACES exam in Qatar.
He received several awards and recognitions from various institutions including "twenty Best Teacher Awards", "Best Research Mentor Awards", "and Star of Excellence Awards" and other academic awards.
He is an associate editor and editorial board member of international medical journals.
He is a reviewer for several international high-impact factor medical journals.
He is a member of the "National Clinical Guideline Development" team.