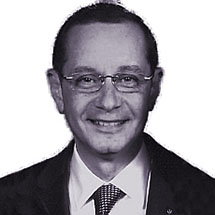 Prof Hadi A Goubran Messiha
Further Information
Professor Hadi Alphonse Goubran Messiha MB, BCh, MSc,  MD, FACP, FRCPE
Oncologist/Haematologist, Saskatchewan Cancer Agency and the University of Saskatchewan.
Biographical information
Obtained his Bachelor of Medicine, Master's as well as Doctorate's degrees in Internal Medicine from Cairo University, Egypt.
Trained in Thrombosis & Haemostasis at St. Thomas' Hospital, London, UK & thereafter shared in the establishment of the Clinical Haematology Unit of Cairo University & became a tenured Professor of Medicine and Haematology in 2001.
Nominated Fellow of both the Royal College of Physicians of Edinburgh and the American College of Physicians & helped in establishing the MRCP Paces in Cairo and hosted the exams on many occasions.
He moved to Canada in 2010, where he is currently working as a Haematologist in the Saskatoon Cancer Centre and the College of Medicine of the University of Saskatchewan.