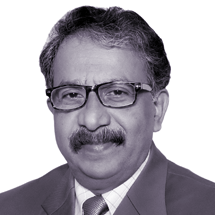 Further Information
Professor and Head, Department of Medicine, Popular Medical College, Dhaka, Bangladesh.
Biographical information
Quazi Tarikul Islam graduated in 1981. He qualified his FCPS (Fellowship) in Internal Medicine in July 1987.
Dr Islam served as Consultant, Assistant Professor, Associate Professor and Professor of Medicine in different Medical colleges. After retirement he joined in Popular Medical College ( Private) as Professor of Medicine. He is an Examiner for undergraduates and Postgraduates examinations. He worked as editor in chief of different journals of Bangladesh and also reviewer of many international journals.
He received the fellowship from American College of Physicians in 2004, Royal College of Physicians and Surgeons of Glasgow in 2008, Royal College of Physicians of Edinburgh in 2009 and Master of American College of Physicians in 2018 . He was the Councilor, Treasurer and former Controller of examination of Bangladesh College of Physicians and Surgeons. He is the past president of Bangladesh Society of Medicine, and Founder Governor of American College of Physicians ( ACP) Bangladesh Chapter. He is the Executive Member of International Society of Internal Medicine (ISIM) 2018-2020.
COVID-19 Perspective (3 April)
Please find an outline below of the activities that we are following as per government and National Technical Committee advice.
Our first case of COVID 19 has been identified on March 8, 2020.  Following are the measures:
All educational Institutions have been closed on 15th March.
Airport /Land port started checking febrile persons for test and quarantine.
Stopped air flight for those countries where COVID 19 is more prevalent
Stopped all domestic flights and intercity bus, train and launch.
Stopped all International flights
Shut down of all movement ( Social distancing)
Lock down of the whole country ( stay at home) since 26th March up to 11th April
Deployment of law enforcing agencies including Army
Health care personnel and media people are used for awareness of mass people through electronic and print media.

Community Care: Mild cases are cared for at home. Keeping contact for monitoring.
Moderate and severe cases kept in hospital (designated for COVID19)
Repeated reminder for practicing social distancing

Secondary care: Particularly for older group of patients having multi co morbid conditions. Care after discharge for few days
Measures being taken to ensure the wellbeing of doctors during this period:
Shifting duties of doctors with aim to keep reserve doctors if the situation deteriorates
Providing PPE to all level of doctors where they will attend suspected or confirmed cases eg. at triage area, ER, ICU.
In case of accidental exposure to COVID 19, positive cases at triage doctors are given off from duty for 14 days quarantine.
Maximum duty hour for a doctor is 48 hours in a week.
In some hospitals food is supplied for the doctors on duty as complimentary but not in all hospitals
Practices undertaken in Bangladesh:
Each day's PCR test results from all laboratories throughout the country are monitored and declared by central control room at Director General of Health Services.
Eight designated hospitals are dealing with COVD 19 patients only to avoid hospital transmission of non COVID cases
In every 24 hours health news is served to media through video conference by DG health or CDC personnel.