Designatory Letters:
MB Melbourne 1950, MRCP Edin 1965, Med Dis Minnesota 1974, FRCP Edin 1976, FACRM 1988, FAFRM (RACP) 1992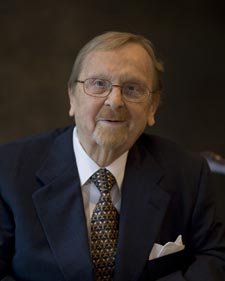 (Contributed by his three daughters)
Dr. Henry H. Stonnington's first love was his family. His second love was medicine, which he practiced diligently and with great compassion. Dr. Stonnington began his career in Australia, then in 1969 moved to the United States to specialize in physical medicine and rehabilitation at the Mayo Clinic. In the years that followed, he held numerous academic appointments including Professor and Chairman of the Physical Medicine and Rehabilitation programs at the Medical College of Virginia and University of Missouri-Columbia. Most recently, he was Medical Director for rehabilitation services and Chairman of the Department of Physical Medicine and Rehabilitation at Memorial Hospital in Gulf Port, Mississippi.
Dr. Stonnington is venerated as a visionary leader in the field of Traumatic Brain Injury rehabilitation. He served not only as the founder of the Journal of Brain Injury , but also as a guiding force and founder for the International Association for the Study of Traumatic Brain Injury. He was recognized with the Distinguished Physician award from the American Academy of Physical Medicine and Rehabilitation; and he received a founder's award by the governor of Mississippi for his local work on brain injury education.
Dr. Stonnington will be most remembered for his vision, professional fortitude, and optimistic outlook for his patients. He was a staunch advocate for his patients, a clinical mentor, husband, father, grandfather, scientist, author, poet, and world citizen. His clinical mantra of "never say never," will be a legacy embraced by all who had the pleasure of knowing and working with him.