Designatory Letters:
MB Dublin 1972, MD Dublin 1987, MRCP Irel 1975, FRCP Irel 1989, FRCP Edin 1992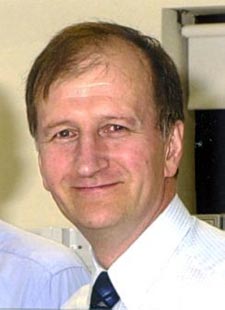 (Contributed by Dr Graeme McNeill)
A former consultant cardiologist, Ninewells Hospital, Dundee. (born 1948; qualified Trinity College Dublin 1972; MD, FRCPI, FRCPE); he died from a brain tumour on 16th July 2009.
Terry Pringle had an exceptional undergraduate career and was awarded the prize for the most distinguished graduate of the year. After general training in Dublin he embarked on a career in cardiology with posts in Massachusetts, Glasgow and Belfast. This was combined with work in Clinical Pharmacology leading to an MD thesis which improved our understanding of the benefits and side effects of beta adrenergic blocking drugs.
In 1987 he became consultant cardiologist in Ninewells Hospital Dundee, a post which he held until his death. He was very active in expanding and improving the coronary angiography, echocardiography and cardiac pacing services and was an untiring worker in all branches of general cardiology. As clinical leader shortly before his death he promoted the introduction of coronary angioplasty services in Tayside and was pleased to see them established before his death.
Terry had a remarkable memory and good judgement. This was combined with a modest and friendly manner making him popular and respected by colleagues.
His childhood was tragic with both parents dying before he was aged five. His brother also died in early life. These events gave him an abiding interest in genealogy. He was also a fine golfer and keen gardener. He is survived by his wife Zelda, a consultant in public health medicine, and three children all of whom are medical students.