Designatory Letters:
MB Cape Town 1938, DCP Lond 1949, MRCP Edin 1950, FCPath, MCMSA 1953, FRCP Edin 1971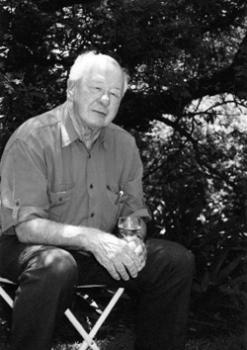 The death of Dr Bob Griffiths brought to an end the distinguished career of a South African pathologist, a career which started in Witwatersrand medical school where he qualified in 1938, followed by five years in the South African Medical Corps spent in South Africa, the Western Desert and Italy. By 1943 he had attained the rank of Major and was in charge of a mobile laboratory attached to a mobile hospital in Italy.
'Demobbed' in December 1945 he returned to his alma mater, Wits, where he spent two years in its University department of Clinical Pathology before marrying his sweetheart Dr.Joan Cox in June 1948.
They moved to London assisted by his British Council Travelling Grant, she to work at Great Ormond Street Hospital for Children, he to pursue his pathology studies, first gaining his Diploma in Clinical Pathology then his MRCP Edin. Both also worked and studied for a short spell in the Hammersmith Hospital, London.
On return to SA he joined the South African Institute for Medical Research (SAIMR) researching the distribution of sickle-cell disease in Africa and the physical characteristics of sickle haemoglobin.
Later in his career he spent two years at the new University of Natal Medical School in Durban helping to train many of the country's first African doctors before returning to SAIMR. These laboratories grew from humble beginnings in Johannesburg General Hospital followed by small satellite laboratories in the Transvaal to become today's world famous institute, a growth to maturity that owes much to men like Bob Griffiths as was attested by the Director of the Institute when presenting Bob with a 1984 Long Service Award.
He published many papers on subjects ranging from serological tests for syphilis to sickle cell haemoglobin and anaemia but, alongside his research and teaching will be remembered for his modesty and kindness, his deep interest in Nature and, last but not least, his love of his standard poodles who shared his life for many years.
Our College sends its respectful condolences to his wife.