Specialty:
Infectious and Communicable Diseases
Designatory Letters:
MB Melbourne 1954, MRACP 1958, MRCP Edin 1962, FRACP, FRACMA 1968, FRCP Edin 1977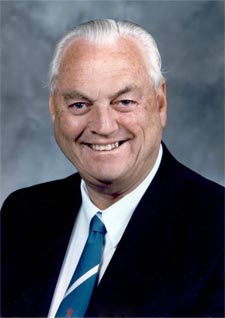 (Partly based on an obituary prepared by Dr Bennett himself)
With his death on 10th May the specialty of infectious diseases has lost one of its leaders and Australian Medicine one of its Greats. He will long be remembered for his work with the WHO in Indonesia, Pakistan and Afghanistan confirming the final elimination of smallpox. His book The Use of Antibiotics ran to three editions between 1975-1987, was read worldwide and made a major contribution to his specialty. On four occasions he either led or was part of Australian teams taking medical aid to the Indonesian island of Ambon whose people had cared for so many Australian men and women during the war.
He was a 1954 graduate of Melbourne University. After postgraduate training he worked for three years at the Alfred Hospital, then spent 36 years at Fairfield Infectious Disease Hospital, in 1979 being appointed Medical Director and serving as CEO 1981-92. Those were exciting times in Medicine with the development of new antibiotics, winning the battles against diphtheria and measles as well as some of the more exotic diseases, whilst still caring for those in 'iron lungs' because of poliomyelitis, and the opportunities for clinical research, opportunities which he grasped eagerly.
For 28 years he advised the State Department of Human Sciences on infection control, especially in hospitals, and was chairman of the Victorian Arbovirus Task Force advising on mosquito borne diseases. In 1986 he conducted a State-wide survey on hospital waste disposal, its recommendation subsequently being adopted for Australia.
As a student he had had joined the RAAF eventually reaching the rank of Wing Commander (Epidemiologist) after which he served in the RAAMC as Lt. Colonel 1975-86, lecturing and advising on germ warfare and privileged to visit such centres as Porton Downs (UK) and Fort Detrick (US)
His service to medicine and the community was recognised when he was made Victorian of the Year in 1990. His family remember him as a devoted Dad to 4 children and grandfather to 10 grandchildren, someone who enjoyed a drink, was an excellent sportsman (playing football until he was 35) and in his own words " gregarious and convivial". As the Premier of Victoria said of him " His CV is one of those documents which make you wonder what you have been doing with your time."