Designatory Letters:
MB Glasg 1942, DPM Lond 1944, MRCP Edin 1946, FRCP Edin 1960, FRFPS Glasg 1964, FRC Psych 1971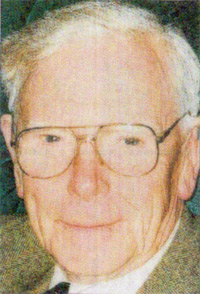 (Contributed by Dr.Tadeus Baecker)
Dr Whittet, retired physician superintendent of Craig Dunain Mental Hospital, Inverness ( now known as New Craigs) has died, aged 91.
He took up this post in 1951, then aged 32, and retired in 1983, at the time of his appointment being the youngest physician superintendent in Scotland. At that time mental hospitals were secure and it has been reported that he not only started on a process of de-institutionalisation, opening wards, decorating and removing locks, but in some cases had the doors removed.
He also started to spread psychiatric services into the community doing domiciliary visits all over the Highlands and developing links with general practitioners throughout the region.
He is particularly remembered for encouraging the development of services for patients addicted to alcohol, or his sensitivity, kindness and gentle nature, and for his concern for the welfare of patients. He was quite a private person, widely perceived as a true gentle-man.
I first met him in 1963 when I took up a post as his clinical equivalent on learning disability services in the Highlands. I have particularly fond memories of his support and consideration for a new-in-post younger colleague, meeting regularly to discuss practical and clinical issues occurring in the process of change in an already established service. These meetings he initiated.
He is survived by his wife, four children and eight grandchildren.