Specialty:
Paediatrics/Community Child Health
Designatory Letters:
BM Oxfd 1944, DCH 1945, DM Oxfd 1951 , MRCP Edin 1981, FRCP Edin 1982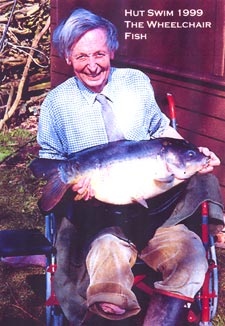 The son of a doctor caring for the British diplomatic staff in what was then Persia, Elgood had what most boys would regard as an idyllic life before what he described as the horrors of prep. and public schools back home in England. In a brief autobiography of his early life he describes travelling to and living in Teheran with the family's old Wolsey car, holidays in neighbouring countries and finally returning to England for schooling (there had been none in Persia) via Syria, Iraq, numerous deserts and ruins, with overnight stays in Beau Geste-type forts.
His mother taught him to read and write, his father Latin. Reading of the many schools he was sent to with poor teaching, as well as the horrors of "fagging" and appalling food one wonders how he ever learned enough to get to Oxford but he did and enjoyed Balliol modestly well. Perhaps what saved him at school and at Balliol was fishing - a sport he had once described as "silly" but later came both to enjoy and be extremely proficient at.
He worked at the Radcliffe and enjoyed clinical responsibility when, still a student, he acted as a house physician in the later days of the war when hospitals were so under staffed. In 1951, whilst working in Medway and Gravesend and Dartford Hospital he gained his doctorate from Oxford and then worked in Newcastle-upon- Tyne, Great Ormond Street Hospital for Children, Adenbrooke's at Cambridge, Cardiff and finally Oxford again. Between 1954 - 62 he worked in general practice whilst at the same time serving as a Clinical Assistant in Paediatrics. From 1962-67 he was consultant paediatrician in Warwick and Stratford-upon-Avon, then from 1967 until his retirement in Lincoln. Wherever he went he fished!
Testimonials used when he was elected FRCP Edinburgh in 1981 speak of him as someone who wrote few papers but was an outstanding physician, and teacher for his junior staff and totally committed to the highest standards of care. He contributed much to local medical associations wherever he lived and worked.