Specialty:
General Internal Medicine
Designatory Letters:
BSc Edin 1948, MB Edin 1850, MRCP Edin 1957, FRCP Edin 1967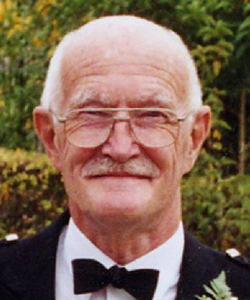 (Contributed by James Downie)
Dr Campbell George Balfour Downie BSc MB ChB FRCP (Edin) FRCP (London) DTM&H passed away peacefully on 24th October 2009. A popular man in medical, Scottish country dancing and hiking circles, he did much to raise the standards of medical care in Pietermaritzburg, Kwazulu-Natal, South Africa.
Campbell spent many years in the Royal Army Medical Corps having tasted life in the armed forces during his national service in the 1950's. He did tours of duty in Nigeria and Hong Kong as well as serving in several military hospitals in the UK. In 1968, he resigned his commission and emigrated to Pietermaritzburg where he entered private practice as a neurologist. He spent many years in that practice while holding hospital positions at several general and mental hospitals. He was a stickler for upholding a high standard of medical care in the city and brought along other specialists in this endeavour.
After retirement and a coronary by-pass operation, he became very active in Scottish country dancing and mountain hiking. In the former he was awarded a teacher's certificate at St Andrews. In the latter, his achievements included Mt Kilimanjaro, Mt Kenya, the Machu Picchu trail as well as any number of peaks in Southern Africa and the UK.
He suffered a number of health setbacks in the last few years including a stroke, a disk-replacement and a stomach operation.
He was widowed in 1981 when his first wife, Alison passed away suddenly. He is survived by his widow, Lorraine and children James, Ishbel and Duncan.