Specialty:
General Internal Medicine
Designatory Letters:
MBBS Kolkata 1965, MRCP (London) 1973, FRCP (London 1991), FRCP (Edin) 1994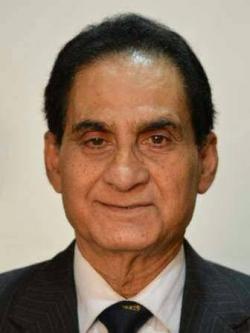 Dr Tapan Banerjee passed away recently after contracting COVID-19. Dr Banerjee was a physician at the Medical Research Institute in Kolkata and was a huge supporter of MRCP(UK) in India. He was one of the first Indian PACES examiners when MRCP(UK) opened its first centre there in Chennai. He subsequently examined in both Kolkata and Chennai. He was a warm personality and was held in high esteem by all those who worked alongside him.
Before working in India Dr Banerjee worked in the UK as a Senior Registrar at Bedford Hospital and Selly Oak Hospital in Birmingham, and later as a Consultant Physician at Sunderland Royal Hospital. Upon his return to India, Dr Banerjee worked in Kolkata as a Senior Consultant Physician at the Calcutta Medical Research Institute (including a stint as Head of the Department), at the Sri Aurobindo Seva Kendra (a not-for-profit hospital) and at the Apollo Gleneagles Medical Centre.
Professor Andrew Elder FRCP Edin said of Dr Banerjee: "He was a tremendous ambassador for medicine, for his city and for his country. He was a charming, friendly and generous host, and always good-humoured - even when dealing with jet-lagged visiting examiners like me at the end of a long day of teaching or examining! He had the confidence, wisdom and experience to practice his medicine in a way that reassured his patients and attracted the admiration of his colleagues. We are lucky to have known him - he will be greatly missed."