This is a page from a photograph album created by Mary Chapman, a nurse at Royaumont hospital during the First World War. Royaumont was operated by the Scottish Women's Hospitals from January 1915 to March 1919 at the abbey near Asnières, 30km north of Paris.
This page shows some of the French colonial soldiers from North Africa and the Middle East. There are also three photographs that include Chapman herself with various colleagues.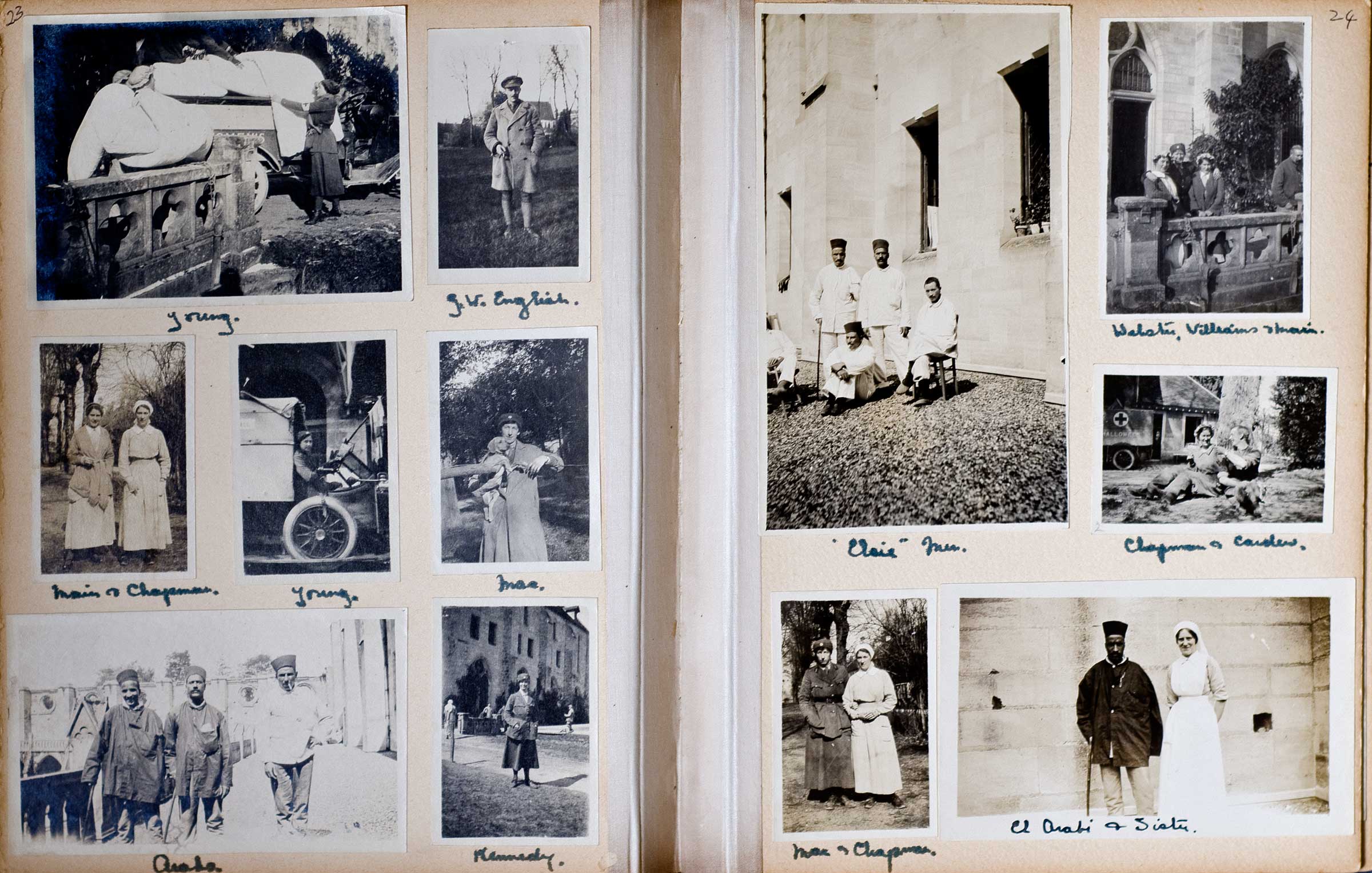 The College Archives holds two collections which relate to Royaumont. As well as this important album, Chapman's collection includes the seven medals she was awarded.
The other collection was donated by Lady Eileen Crofton who wrote a book about the hospital in 1997 called 'The Women of Royaumont: A Scottish Women's Hospital on the Western Front'. Her collection includes the newsletters of the Royaumont Association which was formed to maintain the comradeship amongst the staff started during the war. The newsletters run from 1928 to 1973. Also included are lists of members of the Association, a copy of 'The Call of Our Allies and the Response of the Scottish Women's Hospitals for Foreign Service', printed in 1915, and a staff ledger, giving names and occupations of every member of staff.
Read more about the Scottish Women's Hospital at Royaumont in an article from the College's Journal
If you'd like to find out more, you can email us at library@rcpe.ac.uk
Follow our Twitter account @RCPEHeritage or our Facebook page or sign up to our newsletter to get notifications of new blog posts, events, videos and exhibitions.