Designatory Letters:
MBBS Madras, MRCP Edinburgh, DTM &H Edinburgh, FACCP, FIAMS, FICP, Fellow of the Royal Society of Tropical Medicine and Hygiene, Fellow of the Academy of Medical Sciences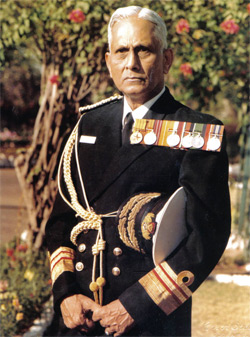 [Contributed by his daughter Dr. Malathy Kuppuswamy]
My father was born to Gopal Iyer and his wife Meenakshi Ammal in Tanjore, Southern India. His father was a renowned Zoologist, his mother a homemaker and strict disciplinarian who inculcated in my father the work ethic that was his defining characteristic. He was raised in a conventional joint family where everything was shared and money was tight. He learned to find joy in simple things. He spoke often about his childhood exploits, walking miles to learn English from a teacher in the shade of a banyan tree, saving on bus fare just to buy a bag of peanuts that he ate on the way home chasing squirrels! It was under the shade of the banyan tree that he felt a stirring to excel, inspired by a teacher who told him he could - a prediction he made happen by the sheer dint of hard work, excellence and humanity.
After graduating from Madras Medical College my father joined the Medical Corps as an Army Captain in 1944. His first posting was to a British Military Hospital in Malaya as a Medical Specialist, and later in the South East Asian Region with the Allied forces. He was loved by patients and staff alike and often referred to as the "brown Mountbatten" by British nurses who admired his efficiency, penmanship and of course his good looks! His love for the English language and unique sense of humour added to his appeal in no small measure! He was the life of a party! A charmer!
In 1951 my father changed into the naval uniform when the Military Hospital in Bombay was commissioned as a Naval Hospital, now called INHS Asvini. By now a young Lt. Comdr. G. Kuppuswamy, the first Medical Specialist of this new hospital had become a force to reckon with. He had set the bar on excellence in the practice of Medicine, bedside manner, and a deep unshakeable empathy for his patients. Subsequently, he served as the Medical Specialist to the Indian Naval Fleet aboard its Flagship INS Mysore. Thereafter his career path was a steady climb to Professor and Head of the Dept. of Medicine at the Armed Forces Medical College in Poona, Maharashtra. He was actively involved when the Bangalore Military Hospital became what is currently the Air Force Hospital. It is poignant that fate ordained that he take his last breath in this very institution that he loved.
Surg. Vice Admiral G. Kuppuswamy was the first Vice Admiral to be appointed as Commandant of Armed Forces Medical College, when the command of the college was upgraded to the rank of Lt. General or its equivalent. Soon thereafter he was awarded the honorary title of PHS — President's Honorary Surgeon. In 1971 the Govt. of India bestowed on him the honour of the VSM (Vishisht Seva Medal) and in 1983 the PVSM (Param Visisht Seva Medal) awarded for service of exceptional order.
After his retirement in 1982, my father continued to work in various hospitals in Bangalore, doing both clinical work and teaching students. He was a dynamic speaker, teacher and a devout exponent of the art of clinical medicine. The most elusive of livers could not escape his expert palpation!
He also started a home based practice particularly for the less fortunate patient. Some visits would last hours, interrupted only by my mother serving the family coffee and a snack. Often the patient who came in crying would leave with hope in his heart simply because he knew he had been heard.
As in all success stories there is one person, the unsung hero who worked quietly behind the scenes. This person is my mother Janaki, who stood by him like a rock, and for whom nothing mattered more than seeing her husband succeed. Without her, his story could never have been written.
A few days before my father's passing, I found a gentleman waiting near the door. I asked if he would like to go in to visit my father. He said "No, it is you I am here to see". I looked confused. He did not introduce himself but went on to say "I want you to know that your father is one in a million. They don't make doctors like him anymore. You are blessed to be his daughter". I answered simply "I know".