Specialty:
General Internal Medicine
Designatory Letters:
MB Q'land 1954, MRCP Edin 1961, DPH Sydney 1967, FRACMA 1969, FRCP Edin 1976, FRACP 1987, AO (Order of Australia – Officer in the General Division) 1990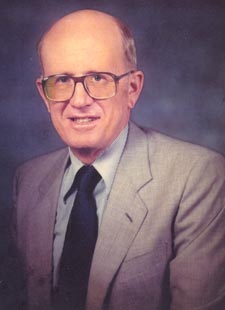 (Contributed by Iain Livingstone)
Peter Livingstone was born in a small country town in New South Wales, Australia, the eldest son of a highly respected GP, whose ancestors were both Scottish and Welsh.
He qualified in medicine from the University of Queensland in 1954 and soon chose geriatric medicine as his special interest but because it was then only in its infancy in Australia he came to the West Middlesex Hospital in London in 1959, there coming under the influence of Marjorie Warren. After gaining his MRCP Edin. he returned to Australia in 1961 and appointed Director of Geriatrics in the Queensland Department of Health.
Soon he moved into Medical Administration becoming Director General of Health and Medical Services in Queensland in 1978. In the 11 years he was in that post he was instrumental in establishing the Australian Medical Council and serving as its foundation president from 1985-88. He also served as Chairman of the Queensland Institute of Medial Research Council, chairman of the Queensland Radium Institute and President of the Medical Board of Queensland.
In 1989 he entered a new phase in his distinguished career, when he became Director of Postgraduate Medical Education, University of Queensland, managing both postgraduate training and establishing a new graduate medical course. This work reflected what had always fascinated and driven him – defining why people became ill, what doctors should learn and understand about this and how best to provide the kind of care sick people need.
Throughout all this time he played tennis during the week and, at weekends, retired to his "hobby farm" outside Brisbane.
It was fitting that in 1990 he was awarded the AO (Order of Australia) for his very considerable contribution to medicine both in the field of rehabilitation and in medical teaching and administration. His wife Alathea, brother Iain and children Deb, Jane, Sue, Louise and Simon and eleven grandchildren survive him.