Designatory Letters:
MB ChB St Andrews 1947, DCH 1951, MRCPEd 1953, FRCP Edin 1971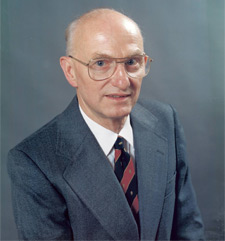 (All details, apart from the date of his death, were written by Dr Andrew himself 10 years ago prior to a heart bypass operation)
Dr J D Andrew died on 26th August 2007 aged 82 years. He was born on 26th March 1925 in Fife, Scotland. He graduated MB ChB with commendation from St. Andrews University in 1947.
After service with the RAF he took the Diploma in Child Health in 1951 and the Membership of the Royal College of Physicians of Edinburgh in 1953. After working in Inverness and Newcastle upon Tyne he became a consultant paediatrician in Bishop Auckland General Hospital in 1963, setting up and developing paediatric services in South West Durham. He was elected to the Fellowship of the Royal College of Physicians in 1971. He leaves a wife and two daughters.