Designatory Letters:
MB Edin 1959, MRCP Edin 1964, MD Edin 1968, FRCP Edin 1973, FRCP Lond 1988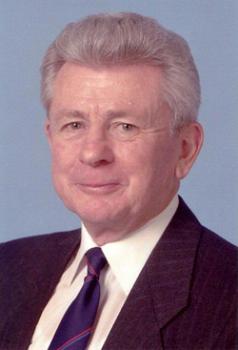 (Contributed by Sandy Traquair Thin)
Robert Nicol Traquair Thin OBE born 21 Sept 1935 to Robert and Annie Traquair Thin in Edinburgh and Grandson of Robert Thin, the first General Practitioner appointed as President of the RCPE (1931-33). He was married (1962) to Agnes Ann and had two sons, Sandy and Iain.
Nicol qualified from Edinburgh University in 1959 and held junior posts in Edinburgh at the Royal Infirmary, City Hospital and the Eastern General Hospital before being commissioned into the RAMC in 1964. During that time he gained his MRCP and an MD. In 1968, while still in the RAMC, he changed from being a medical specialist to a specialist in Venereology. After Consultant posts at Edinburgh Royal Infirmary and St Bartholomew's Hospital London, he settled in 1982 at St Thomas' Hospital (and later Guy's).
The list of his accomplishments includes Assistant Secretary, President, and 27 years as elected Council Member of the MSSVD. Founding Chairman of AGUM - the annual Keynote lecture was named after him; Secretary and Chairman of the GUM SAC and College Committees; PHLS Ethics Committee and Consultant Adviser to the Army for 20 years. He was appointed Personal Adviser to the Chief Medical Officer for five consecutive 3-year terms and was Consultant Member of the 'Monk`s' Report Committee on Consultant workload and of the Group that formalised the design of Genitourinary Medicine Clinics.
He represented Scotland in the 1958 British and Commonwealth Games in the coxed-four, which lead to his continued interest in Rowing as Past President Edinburgh University Boat Club and the Alexandra Boat Club. As well as rowing, Nicol had a keen interest in rugby, travelling and bird watching.