Specialty:
Public/Community Health/Epidemiology
Designatory Letters:
MD Oslo 1956, MPH 1969, FRCPEdin 1992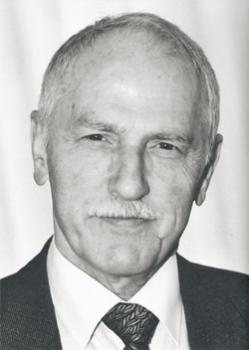 [Contributed by his wife and Franklin Apfel]
As the WHO Regional Director for Europe 1985-2000, Dr Asvall championed and shepherded the development of the WHO European Health For All (HFA) Strategies and Targets from concept to practical application in local communities and institutions across the now 53 countries in the WHO European Region. The HFA approach inspired and catalysed health systems to look beyond health services and start addressing previously neglected social, lifestyles and environmental determinants of health. The HFA development process, under Asvall's leadership, led to many landmark public health developments including the Ottawa Charter on Health Promotion in 1986, the European Charter on Environment and Health in 1989 , National Health For All Strategies in 43 European countries between 1985 and 2000, and significant Regional commitments on tobacco control, reducing harm fro alcohol , nutrition and physical activity. Through this process Asvall reoriented the way WHO worked in Europe, expanded its technical roles and developed the Regional Office as a 'change agent' agency proactively advocating, with partners, for public health oriented policies in all sectors.
Jo Asvall led the WHO Regional office through some of the most turbulent and challenging times in its history. Following the break-up of the former Soviet Union and Yugoslavia, he helped orchestrate the expansion of the European Region to include 22 new countries and systematically assisted these new Member States in addressing the challenges of transition. He established a new way for WHO to work with countries by opening up 'Liaison' Offices in each country staffed by national public health leaders who could provide direct assistance to Ministries of Health in shaping and adapting WHO programmes and resources to country contexts. He raised awareness of the international health, development and donor communities to the changing and urgent health needs of the Region, especially the Newly Independent States and Countries of Central and Eastern Europe and brought new resources and attention to address growing health inequities and gaps between and within all countries.
In 1986 he led the WHO global response to the Chernobyl disaster which provided rapid advice on protective actions countries and individuals could take. In 1991 he became the first WHO director to take WHO into a "hot war". Strongly supported by many European Member States, he established WHO offices in each of the countries involved in the Balkan wars and fielded WHO staff to work with local public health leaders on programmes related to protecting public health infrastructures and services , addressing mental health and rehabilitation needs.
Dr Asvall personally led 'secret' negotiations between Ministers of Health from the conflicting countries which helped establish agreements to protect health care facilities.
Jo Asvall understood the importance of partnership and the need to engage people in a wide variety of settings and agencies in promoting health. During his tenure as WHO Regional Director he established a broad range of new public health networks with medical, nursing, midwifery and pharmacy associations, cities, schools, Regions , prisons, chronic disease and patient organizations and health communicators across the European Region; including, the European Forum of Medical Associations and WHO, the WHO Healthy Cities , Health Promoting Schools and Regions for Health Networks. All of these were bound together by the common Regional Health For All policy. Taken as a whole they formed what Dr Asvall's called 'a great public health army of collaborators' and significantly enhanced the power of the European public health movement
Jo Asvall was born on 24th June 1931 in Oslo Norway. He received his medical training at Oslo University and a Masters of Public health from John Hopkins University in 1969. He began his career with WHO in 1959 after finishing his military service in Norway at the Norwegian Air Force Research Center. From 1959 to 1963 he initiated WHO's first national malaria eradication projects in Africa working in Togo and Dahomey. He returned to Norway in 1963 to work as a clinical oncologist at the Radium Hospital in Oslo, where he helped develop Norway's cancer registry, established the hospital's first professional development plan and introduced systems approaches to management. He moved from there to become Director of the Hospitals Department of the Norwegian Ministry of Social Affairs , where he worked under the leadership of Martin Evang from 1971-1976, and coordinated the development Norway's first National Hospital Development Plan. He returned to WHO in 1976 to serve as regional programme manager for national health planning and evaluation. He became Director of Programme Managment of the Regional Office for Europe under Leo Kaprio in 1979 and was elected RD in 1985. He held this position for the next 15 years. After retirement from WHO Dr Asvall became director of the Danish Rehabilitation and Research Centre for Torture Victims (RCT) and continued to work for WHO on a consultant basis.
Zsuzsanna Jakab, WHO Regional director for Europe in her memorial remarks noted that Jo Asvall was "a true leader in European health policy and public health. The Region owes him a lot. He was an extraordinary person, an inspiring, energetic and relentless public health advocate whose life work has significantly improved the capacities of health systems across the Region to address our health challenges and serve all our people. We must hold his memory dear and learn from him."
In his last speech to WHO Staff just days before his death, Jo Asvall's message was "let me say this as strongly as I can - EURO's potential for action is almost limitless – both for raising resources and for going into issues that are controversial, but where we can help our Member States! Our Constitution gives us that mandate – and in my own view also a strong responsibility for action. Be courageous and willing to take risks, but be sure you have the Constitutional mandate to lean on!
Dr Asvall is survived by his wife Kirsten Staehr-Johansen Asvall and her children Susanne, Anne and Peter.