Designatory Letters:
MB Glasg 1941, MRCP Edin 1965, DPH 1951, DPM Lond 1958, FRCPEdin 1969, FRCPsych 1972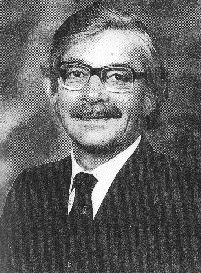 Allan Tait was born in Glasgow, the youngest of four children, and qualified in Medicine at Glasgow University. He first met the lady who was to become his wife when, as a student, he was seconded to run a first aid station managed by her - Jean Hay, a teacher. They married in 1947 after his demob from the RAF. He had served in North Africa and the Middle East and developed a lifelong love of travel.
He returned to Glasgow working in Public Health and Psychiatry, then in 1953 accepted an invitation to join Crichton Royal Hospital which at that time was a hospital accepting local, national and even some international psychiatric referrals, and later became a noted training centre for generations of young psychiatrists who benefited form his mentoring and warm hospitality.
Retirement to Edinburgh saw him as a regular at concerts of the Scottish Chamber Orchestra in the Queen's Hall and Usher Hall. A three-month spell as WHO adviser on the development of mental health services in Sri Lanka was another welcome opportunity to travel and to exercise his fascination with people. That is probably how he will be remembered with much affection – as a doctor with infinite kindness, enthusiasm, and concern for all in need.
His wife predeceased him in 2007 after which he went into a nursing home and became as popular a figure there as he had been wherever he worked. He leaves a son, daughter-in-law and two grandchildren.