Designatory Letters:
MB Kolkata 1949, DTM&H Eng 1956, MRCP Edin 1957, MRCP London 1957, FRCP Edin 1971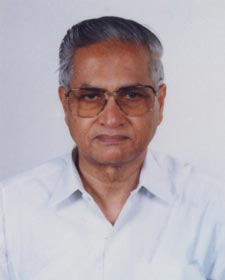 (Contributed by his family)
The late Brigadier General (Retd.) Abdul Khayer Muhammad Naweab Ali was born on 1st April 1925. After completing MBBS in the University of Calcutta in 1947 he joined briefly the East Pakistan Government Medical Services. He joined Pakistan Army as a doctor in 1950. He earned his MRCP from both Edinburgh and London and also DTM&H (England). He was subsequently made an FRCP (Edinburgh). During this time he held important posts in various Military Hospitals. In recognition of his medical proficiency he was awarded Tamghaye Pakistan (TPK) by the Government of Pakistan in 1969.
After the liberation of Bangladesh he was appointed the first Consultant Physician of the Bangladesh Armed Forces (1974 – 1982). As Consultant Physician he was also the Personal Physician to the then Presidents of the Peoples Republic of Bangladesh. During his tenure as Consultant Physician he was instrumental in raising the overall standard of the Bangladesh Armed Forces Medical Services.
He retired from the Army as Brigadier General in 1982 and was subsequently involved fulltime in private medical practice till 29th February 2008. Basically a simple, unassuming, soft spoken person he had few close friends. After medicine his main passion was gardening and he planted countless fruit trees in his neighbourhood.
He was diagnosed with stomach cancer on 9th March 2008 and peacefully breathed his last on 10th April 2008 at home, leaving behind two sons and two daughters, their spouses and grandchildren and great grandchildren to follow his ideals.