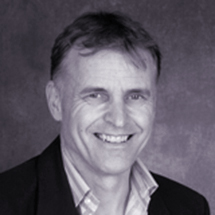 Further Information
Biographical information
Professor Rademaker completed his postgraduate training in dermatology at St Bartholomew's Hospital, London, and the Glasgow Royal Infirmary, Glasgow, after qualifying from Southampton University Medical School (United Kingdom). He worked as a consultant dermatologist for the Glasgow Area Health Board, before emigrating to New Zealand in 1991 as Director of Speciality Surgery, Health Waikato.
He is currently clinical director of the Dermatology Department, Waikato Hospital District Health Board and is an Honorary Associate Professor at Waikato Clinical School (Auckland University School of Medicine). Since coming to New Zealand, he has been involved in a large number of national/international committees including Medicines Adverse Reactions Committee (acting Chair), Pharmacology and Therapeutics Advisory Committee (PTAC), Standards Aust/NZ Solaria standard, New Zealand Council on Healthcare Standards (Surveyor), National Paediatric Dermatology Review (Chair), Speciality Advisory Committee (Dermatology), New Zealand Skin Cancer Control Steering Committee, International Transplant Skin Cancer Collaborative, etc.
Professor Rademaker is an experienced general medical dermatologist. He is particularly interested in the management of inflammatory skin disorders such as acne, eczema, paediatric dermatology (children's skin problems), and occupational dermatology. His current research interests are the early diagnosis and medical (non-surgical) management of melanoma and non-melanoma skin cancer.
COVID-19 Perspective (2 April)
New Zealand has taken a very proactive stance around the COVID-19 pandemic. A national alert system was quickly developed: we moved to Level 2 when the first cases were detected in people returning from overseas. This entailed border restrictions (easier to do in New Zealand), introduction of social distancing and cancelling of larger events (100 people or more). When the first community spread case was detected, we moved to level 3 alert with two days' notice and then quickly to level 4 alert two days later. This means:
people required to stay at home, except for essential reasons (food shopping, visit to doctor, etc)
educational facilities closed
businesses closed except for essential services (eg supermarkets, pharmacies, clinics) and lifeline utilities
rationing of supplies and requisitioning of facilities
travel severely limited
major reprioritisation of healthcare services.
At the same time a National Emergency was declared and the epidemic provision of our Health legislation were implemented.
We have now been in 'lock down' for 1 week, with at least 3 more weeks to go. The general public has very largely accepted the need for these restrictions, although the 20-29 years old are pushing the boundaries.
The government has introduced incremental economic support packages, with a NZ$585/week salary support for all employees. Despite this, we are seeing large business closures – initially in tourism followed by hospitality businesses (all bars, cafes and restaurants are closed). It is estimated that unemployment will double, and that a significant recession will occur with a 1.5-2.5% reduction in GDP.
Most general practice has moved to remote consultation – phone, telemedicine, or through the car window, but face-to-face consultations occur after appropriate screening and wearing of PPE. Most elective surgery and outpatient consultations have been cancelled. Hospitals are currently at 50% occupancy in preparation for the pandemic (usually 95%). Anaesthetic machines have been repurposed as ventilators, and wards have been refashioned as temporary ICUs. Over 3,000 recently retired medical staff have volunteered to return to work.
The annual influenza vaccination programme has been brought forward and heavily targeted to 'at risk' populations.
The Government and Ministry of Health have been very proactive with respect to communication with a daily national broadcast giving detailed updates. Their on-line communication (see several links below) have been excellent.
Now for our figures: we currently have 797 cases of COVID-19 in New Zealand, 13 patients are in hospital, 2 of these in ICU; we have had one death to date. The majority of our cases are still associated with overseas travel (>50%), or contact with an overseas traveller (25%). Only 1% are currently considered as community spread. We have tested 26,000 symptomatic individuals at higher risk (positive rate of 3%); testing will shortly be extended to anyone with symptoms and there are plans to start screening for asymptomatic carriage.

We are hopeful that the actions taken to date will front foot the pandemic, but we recognise that we are in for a very significant economic downturn over the next 18 months.
One of our issues is the almost 100,000 tourists still in the country, who are struggling with being locked down as non-essential travel is limited. We are also going into winter.
As we say in New Zealand, Kia Kaha – stay strong.