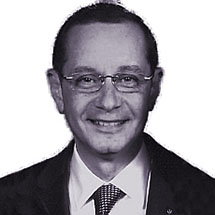 Prof Hadi A Goubran Messiha
Further Information
Professor Hadi Alphonse Goubran Messiha MB, BCh, MSc,  MD, FACP, FRCPE
Oncologist/Haematologist, Saskatchewan Cancer Agency and the University of Saskatchewan.
Biographical information
Obtained his Bachelor of Medicine, Master's as well as Doctorate's degrees in Internal Medicine from Cairo University, Egypt.
Trained in Thrombosis & Haemostasis at St. Thomas' Hospital, London, UK & thereafter shared in the establishment of the Clinical Haematology Unit of Cairo University & became a tenured Professor of Medicine and Haematology in 2001.
Nominated Fellow of both the Royal College of Physicians of Edinburgh and the American College of Physicians & helped in establishing the MRCP Paces in Cairo and hosted the exams on many occasions.
He moved to Canada in 2010, where he is currently working as a Haematologist in the Saskatoon Cancer Centre and the College of Medicine of the University of Saskatchewan.
COVID-19 Perspective (3 April)
From the public health perspective
In all the provinces have issued "a stay at home" recommendation and self-isolation for those coming out the country, the elderly and those with any symptoms.
Test centres and test call centres are responding (with some delays) with separate quicker access to health care professionals.
Any gathering of more than ten persons is not allowed.
Only food stores, pharmacies and petrol stations are accessible with a limited number at one time. Grocery stores and most of the other services are offering home deliveries.
A daily statement is made at the National as well as the provincial level with the number of cases and the new recommendations. Only a few interprovincial borders were closed to non-necessary flow.
From the health professional perspective:
All available hospitals are offering care to COVID 19 patients in need of hospital care but within a dedicated space.
Many family physicians are now conducting their practice from home with phone follow-up or video conferencing through secure connections offered by the different health regions, including (PEXID) services. Those with ER training have been recruited to help with different hospital ERs.
Most of the pharmacies are not accepting any more paper prescriptions and request electronic or faxed ones.
On-site assessment is done only when deemed necessary.
In hospitals, no visitors are allowed, and routine surgeries, outpatients and labs have been postponed.
ER doctors and nurses have been reinforced with those with previous experience from internal medicine or other disciplines with PPE offered to front line personnel.
Subspecialties (Hematology, nephrology, GI, Endocrinology) were requested to substitute the missing force of GIM who moved to assist ER, whereas Cardiology and Neurology were required to continue to offer their coverage as usual.
Those on service are requested to be on-site, whereas those doing follow-up clinics can work from home. With the concept that every team of physicians, nurses, the social worker remains as one team to avoid cross-contact that will lead to the withdrawal of a large number of persons if one is exposed.
Cancer care remains nearly unchanged with the difference that any follow-up that can be done remotely will be done by phone or Pexid but not by telehealth as most of the telehealth facilities are within hospitals.
In Quebec and Ontario, the numbers are escalating rapidly. In contrast, in the still very cold, less population-dense prairies, the numbers remain under control, and the health care system is tense but not overwhelmed.